Add revenue
Secure new MSP revenue streams from existing and new clients
New Conversations
Completely change the nature of your conversations with clients
Client Value
Help clients use IT to grow their business
Relationships
Build stronger, deeper relationships with your clients
The Market Has already Changed Engineering projects will continue to decline
Will you sink or swim?
Engineering projects will continue to decline rapidly. Unless you add value in new ways to your clients, you will lose them. Kambium enables you to achieve new revenue streams and deeper relationships with current and new clients.
What will replace your project revenue?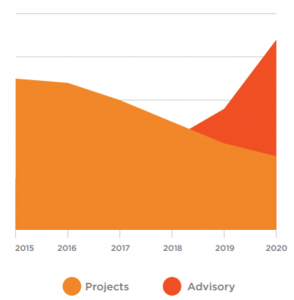 How Can Kambium Help?
Kambium provides everything you need to sell and deliver productivity consulting and training services for Office 365. A monthly subscription gives you access to all the materials, training and advice you need to set up, find customers and deliver a new service.

"Kambium has proven to be invaluable as a recent addition to our Managed Services offering.  With the increased requirement for face to face training services being demanded by our clients the discovery of the training material and process Kambium offers has made all the difference. The fact that Kambium are invested in our business and ensuring its success through their training and direct engagement further supports the decision we made to partner with them."
- Aaron Smith, Correct Solutions
Everything you need Process, brochures, training content... it's all provided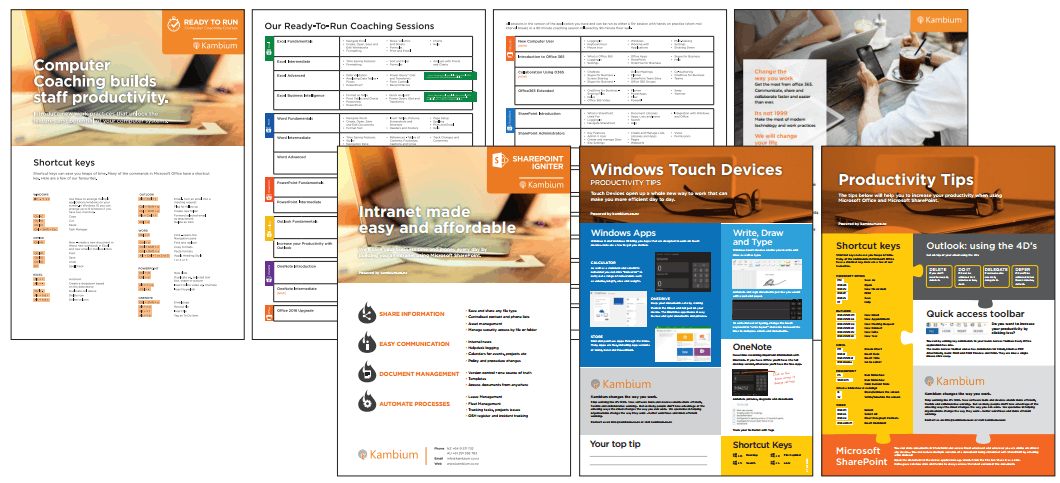 get started now
Find out if Kambium will help your business
Get in touch to find out more about Kambium. We will walk you through the new services you could offer and how we can help you secure new revenue streams from existing and new clients.
EMAIL
Please complete the contact form
CALL