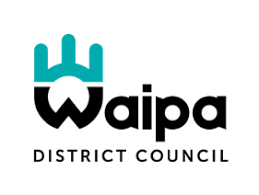 "Waipa District Council worked with Kambium in August 2020 to implement Microsoft Teams across the organisation. The team was meticulously organised from the moment we engaged with them.  Extra time was provided to produce training materials and updates for our staff.  The team were also flexible with travel arrangements and roll out timeframes when we had to move up and down COVID-19 alert levels.  Overall, Kambium were very easy to work with, listened and understood any queries or concerns, and provided prompt responses to any issues.  We are very happy with the roll out process of Teams and the service provided."
Change Management Ensured a Smooth Go Live
Teams Training & Communications For Local Government
As part of a larger Unified Communications Project, Waipa District Council deployed Microsoft Teams to upgrade from a legacy telephony system and improve communication across the organisation. With the COVID19 lockdown and shift to remote working, it was important for Waipa District Council to adapt to the new normal. There are 350 staff across multiple locations.
Waipa District Council needed Adoption and Change Management
The project included communications and training to bring awareness, enable proficiency and foster user adoption.
Communications and training were customised based on the project scope with a focus on document sharing specific to Waipa District Council information management policies and procedures. Training not only included how to use the technology and policies around information management, but also the behavioural piece of online etiquette and communicating virtually.
Teams Training
13 training sessions  were delivered virtually prior to Go Live. To foster internal support and user adoption, selected Teams Champions from each business unit who had been involved in the project were the first to receive an interactive training session in order to help their colleagues and set standards for best practice.
Training resources were provided as a blended learning approach to assist with training and promote user adoption. Resources included Quick References Guides for both the desktop and mobile applications and detailed User Guides. As the sessions were held remotely, "How to" guides were provided to aid staff who had not previously attended a remote training session or would need help setting up their headset/device settings to ensure a seamless experience.
Communications
Working with the Project and Communications Manager, messaging was provided to support change management. The strategy focused on each message to have a specific intention, such as Awareness, Preparation and Pre-Go Live. The messages all included benefits to the end user, following the strategy WIIFM (What's In It for Me), along with what do staff need to know about the change, how to prepare for the change, Go Live details and support resources.
Success! Smooth Go Live
On the day of Go Live, two Kambium Consultants provided support for any staff member to reach out directly to ask questions and get help. In addition, a virtual "drop-in" session was provided in the afternoon as an opportunity for refresher training.
 "We are very happy with the roll out process of Teams and the service provided."
Overall, Kambium delivered Teams training in scope and in time for Go Live. The network of Teams Champions, resources and communications supported the training and user adoption for all staff across the organisation which resulted in a smooth Go Live. The immediate adoption and feedback from staff was positive and proves that Teams will be an on-going success and provide immense value to Waipa District Council.