[header2 text="Get more attendees at your meetings and spend less time scheduling" align="left" color="#f58634″ margintop=""]
If attendance at your meetings is lower than you want, or you keep having to reschedule… why not give people the option to attend the meeting online?
If you have Skype for Business and Outlook you can set this up in a couple of clicks.
1.   Set up your Meeting in Outlook as normal.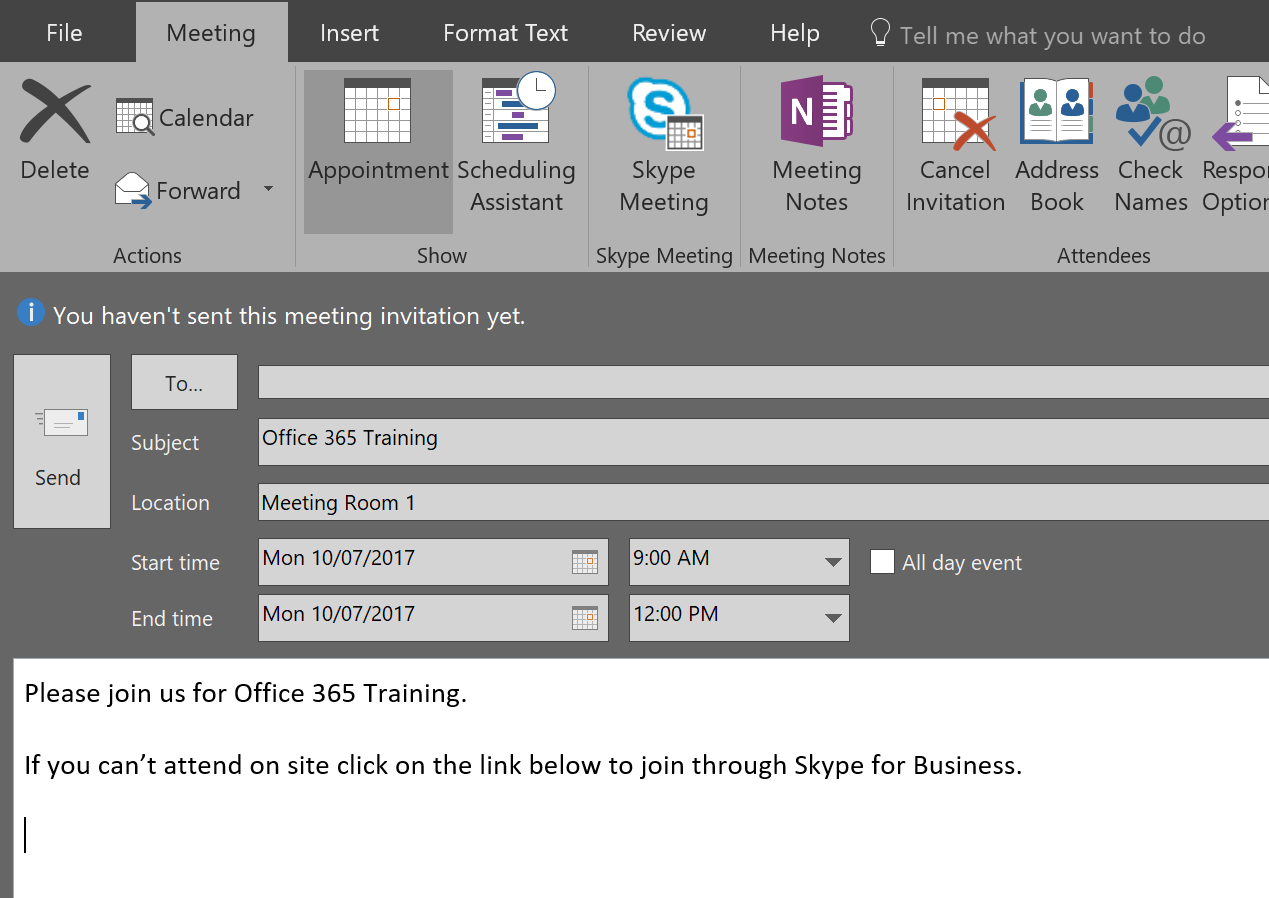 2.   Click Skype Meeting on the toolbar to add a link to join the meeting online.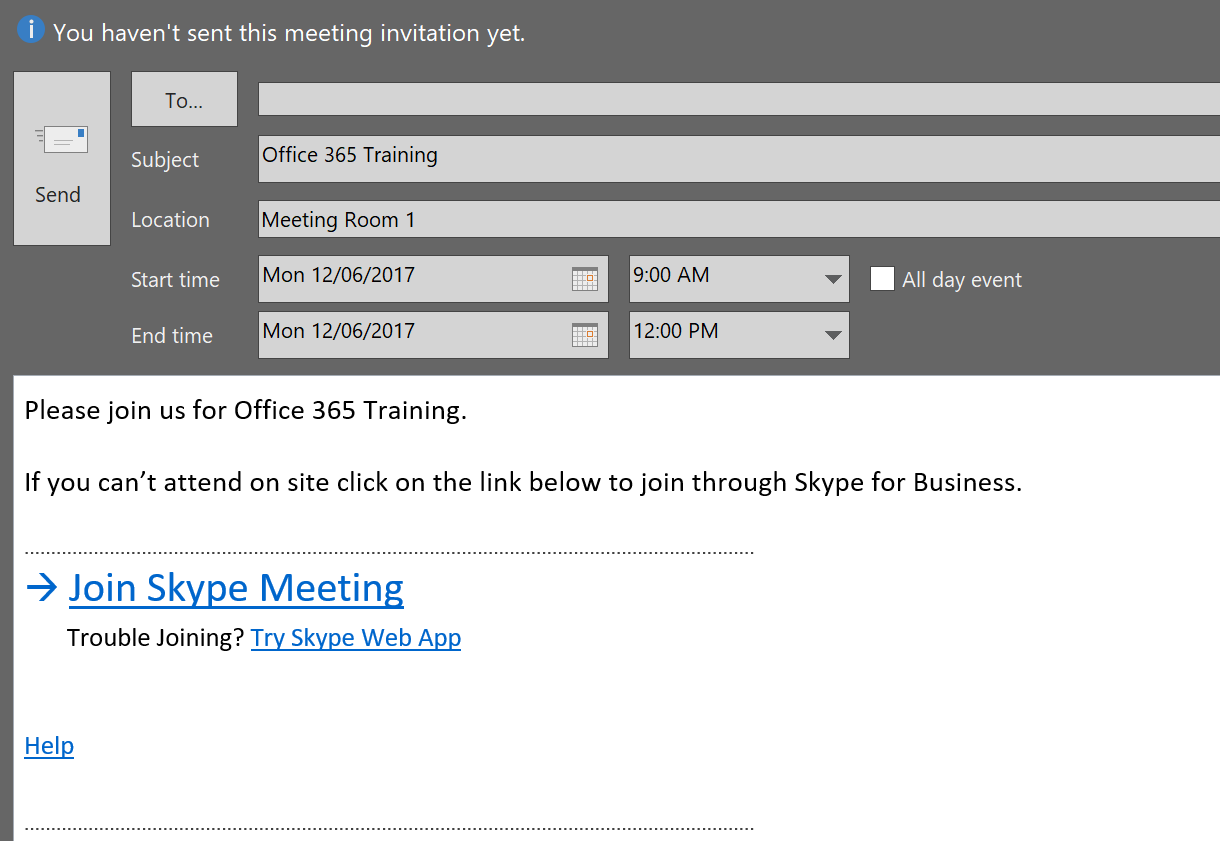 3.   Send your invitations.  If you are hosting the meeting you'll need to have a computer with Skype for Business, speakers and a microphone.
4.   On the day and time of the meeting, click Join Skype Meeting to meet and greet your online audience.  It's that easy.