[header2 text="Book time to work on work requests received as emails" align="left" color="#f58634″ margintop=""]
A huge amount of work requests come in via email. This tip shows you how to utilise Quick Steps in Outlook so you can quickly block out time in your calendar to action the request.
1.    In Outlook click the drop-down arrow on Quick Steps

2.   Click New Quick Step => Custom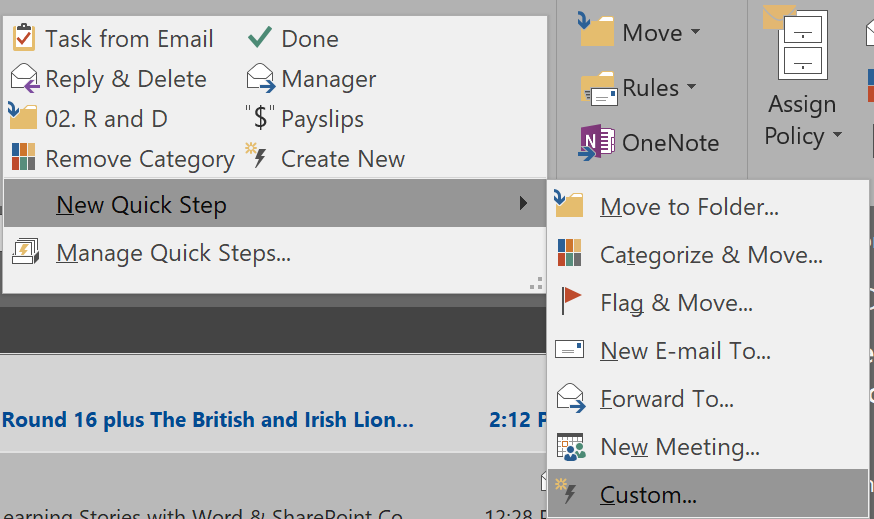 3.   Enter a Name for the Quick Step
4.    From Actions select Create an appointment with attachment – this will attach the email to the calendar item you create each time you use the Quick Step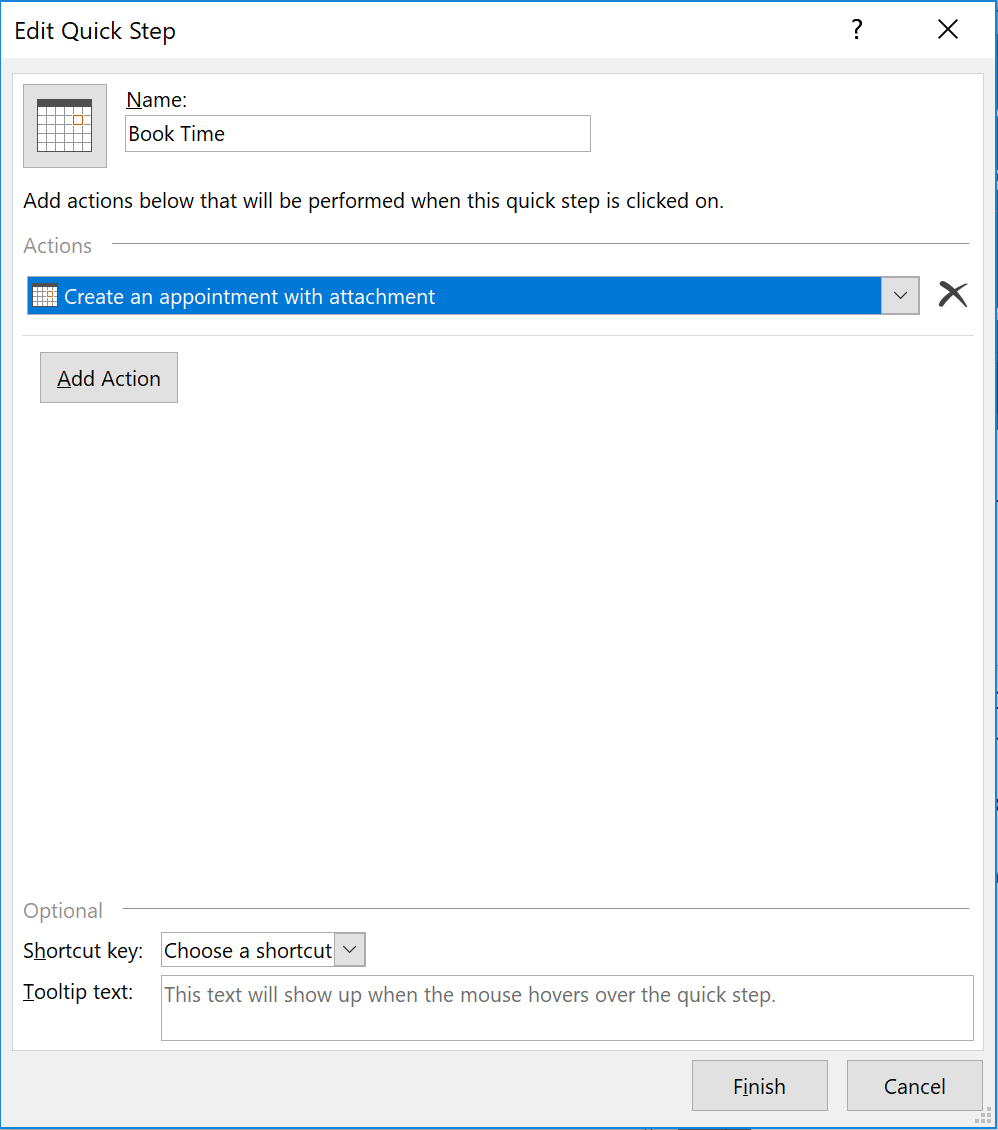 5.   Click Finish
6.   Click on an email => click on the Quick Step you created – You can edit the subject, select the date & times to do the work and add further information as required.