Business cards are a way of the past. Here are a few tips to manage contacts digitally.
1. LinkedIn – use a QR code to share your  contact details
Within the LinkedIn app, click the box on the right of the search bar and it will either let you scan someone's QR code or present your own one to share.
(Note that the related "Find Nearby" feature has been discontinued – we suspect due to privacy concerns)
2. Create a new Outlook contact without typing 
Drag and drop! Just by dragging their email to the contacts icon in Outlook will create a contact. (By the way, dragging an email to the calendar will create an event – a really good way of planning time to work on whatever the email is about).
3. Use BCC to protect your contacts when sending a group email and avoid a privacy breach
While we often need to send the same email to large groups, its often not appropriate to share the list of recipients.  BCC overcomes this, but we often forget to use it.  BCC is hidden under the 'options' tab.
5. Use Outlook Rules to auto-file new emails based on who sent you the message
Right-click the email and select "Rule". From here, set up a rule to deal with all other emails like this one.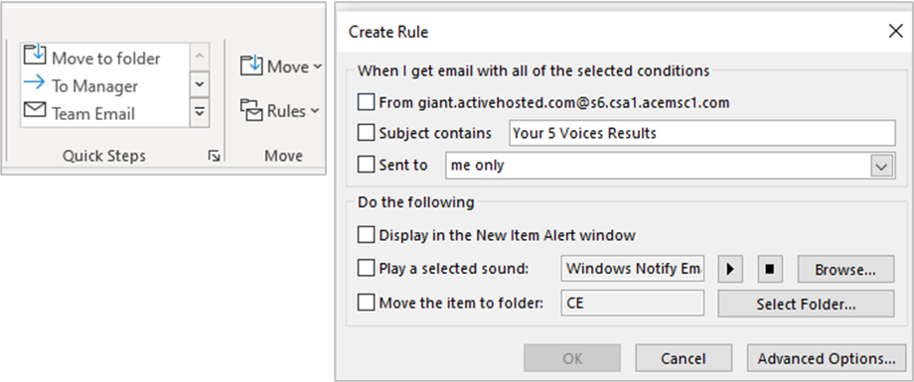 Our Kambium colleagues are ready and waiting to help you and your organisation get more from the tools you already have, like Outlook.